Californians know. Water Conservation. It's For Life.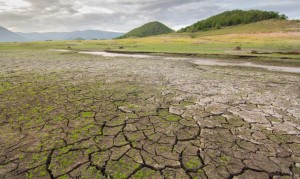 This is still the worst drought in California recorded history. 2015-2016 El Nino conditions helped refill many of the states dangerously low reservoirs, but snow pack in the Sierra Nevada is still below average and we continue to experience prolonged drought conditions. The State's most recent drought update publication predicts the future in California will continue to be warmer and drier, and with more of our precipitation coming as rain than snow further compounding our drought challenges.
Despite the increased precipitation of the past year, Governor Brown and the State are urging Californians to continue their commitment to water conservation, developing a lifestyle as opposed to a momentary quick fix with their new campaign "Water Conservation. IT'S FOR LIFE." The Save Our Water website has been overhauled with tons of useful new information about how to live the conservation lifestyle, at home, in your yard and in the neighborhood.
Unique Challenges on the Central Coast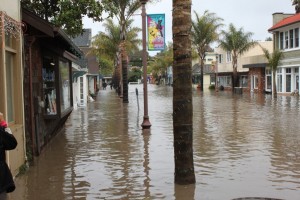 While most of the state is partially or wholly dependent upon snowfall in the Sierras for their water supply, the Central Coast relies on local water supplies only. For Central Coast residents and businesses, this means we must make due with whatever water is stored in local surface water (streams, rivers, creeks or reservoirs) and ground water (wells and aquifers). Check out this Good Times article for a good explanation of how the 2015-2016 wet El Nino rainy season has impacted local conditions. The bottom line is that all of our water comes from rainfall and it may take years of average rainfall to resolve our local drought conditions.
In addition, weather patterns throughout the world are changing. We can expect longer and drier droughts, coupled with more frequent and severe flooding. Globally, warming temperatures are changing rain and snowfall patterns and rising sea levels are expected to have profound effects on our ability to manage water supplies now and in the future. As conditions become more challenging, expect that water will become more expensive to retrieve, store and distribute.
Being Drought Ready
Conserving water at the individual level has already become a major community priority. Conservation is the cheapest, most reliable and quickest drought response we have. Beyond conservation, conjunctive use, recycled water and desalination are also being debated and discussed.
"We're (Still) in a Drought. Help out!" is our local call to action. Please continue to save water at home, such as fixing leaky toilets and making showers short. Also, see how you can do more with longer term solutions, such as upgrading fixtures and appliances and reusing greywater from washing machines.
Since landscaping accounts for about half (or more) of all residential water use, it is crucial to find ways to save water outdoors too. Lawns are shrinking or going away completely if they're not being used for sports or play. Now is the time to convert to drought-tolerant landscaping by using low-water plants and efficient irrigation. Most local water agencies offer rebates to help you pay for these upgrades.
Become a Water Hero
We hope this website will offer you practical ways to conserve water and even expand your water use efficiency repertoire, so that we can collectively fortify our long-term water sovereignty. Take the pledge to save water, reach out to your water provider for rebates and spread the word to your friends and neighbors. The best water conservation ambassador is you! Please share your success stories to motivate others.
Below are some additional resources to learn more about water supply conditions across California and additional conservation resources that can help.
Thank you for your interest in our shared water supply!
Drought Information 
Governor Brown's Executive Order 
Official State of California Drought Page
Association of California Water Agencies (ACWA) Drought Watch
California Drought Monitor
NOAA National Weather Service Climate Prediction Center
State Department of Water Resources Water Conditions
Will El Nino End California's Drought?
Additional Water Conservation Resources 
Save Our Water Campaign
California Urban Water Conservation Council
Save our House Conservation Home Tour
Pacific Institute Home Water and Energy Calculator
The Santa Cruz County Water Conservation Coalition
Central Coast Greywater Alliance
Monterey Bay Friendly Landscaping Program
*Updated 10/2/16