And the Winners Are…
The 5th Annual Save Water Video Contest received more than 90 video entries from the following Monterey Bay area high schools: Aptos, Carmel, Gonzales, Pajaro Valley, Scotts Valley and Watsonville High School! Water conservation staff from the member agencies of the Water Awareness Committee of Monterey County and the Water Conservation Coalition of Santa Cruz County screened and scored the videos in April and May 2019 through three rounds of judging.
Judges selected two first place winners, four runners up, and three honorable mention videos. First place teams will receive $500 prizes and runner up teams will receive $350 prizes.  All selected videos will be honored at their Water District's Board Meeting and be broadcast on TV, at local movie theaters, and online! Read more about our contest winners in this press release. Without further ado, please check out the
Awards ceremonies include: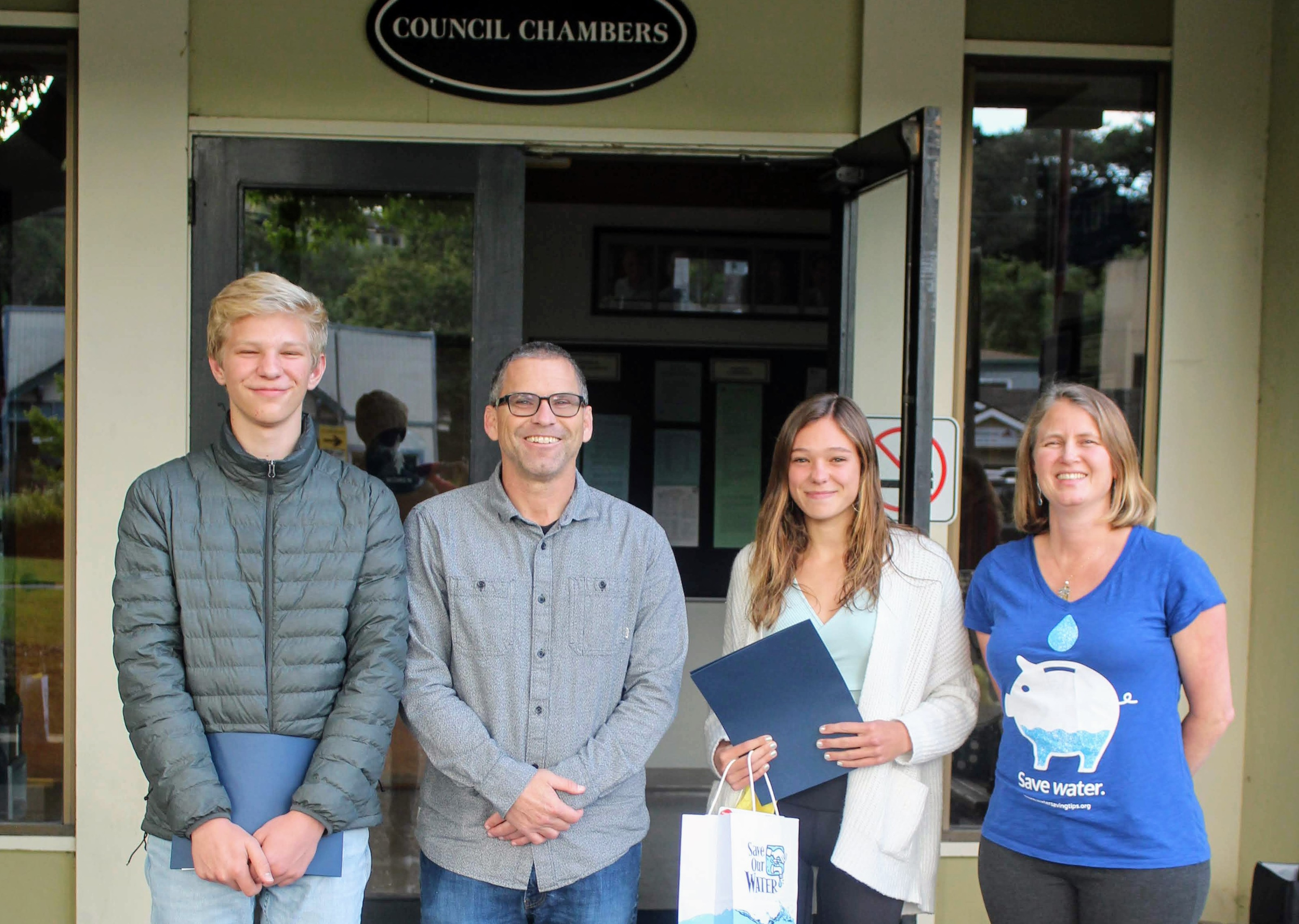 ---
 2019 Video Contest Theme:
Your goal is to create a high-quality video that convinces people to save and protect water by learning more about this year's theme, Water Wise Gardening. Choose from one of these video submission categories:
Inspire residents and/or businesses to take one or two specific actions that conserve water or prevents pollution in our gardens. See the Monterey Bay Friendly Landscaping Program for ideas.
Tell a story about a resident or business that has taken action in their landscape to conserve our water resources or prevent water pollution. See these transformed landscapes for ideas of sites to feature.
Create a visual representation of how much water is saved by being water wise in the garden. Create an infographic, an animated video or use special effects to convey data about the water saved using Water Wise Gardening techniques.
This slide show about the video contest gives you tons of inspirational information for your video. It focuses on water saving strategies in the garden that our local water agencies have prioritized as the most effective actions locals can take.
Need some inspiration? Check out the winning videos from previous contests.
Video Format:
Content = 26 seconds long + 4 seconds of credits
English, Spanish, or both
Submission Guidelines:
The contest is open to high school and college students throughout Santa Cruz and Monterey Counties.
You may enter as an individual or a team.
Your video must be submitted no later than 12:00 am (midnight) on Tuesday April 17, 2019 by completing the following steps:
Upload your video to YouTube (at high definition).
Submit one online entry form per team or video.
Judging and Prize Info:
The winning videos will be announced and may be shown at awards ceremonies in April or May at your sponsoring agency.  Winning videos will also be broadcast throughout the summer on local TV stations.
Top prizes get $500 to split evenly between the production crew.
Judges will be looking for incorporation of the theme (Water Wise Gardening), impact, creativity, informational accuracy, and entertainment value.
Help Spread the Word:
Tell your friends, or share our Video Contest Flyer with your teacher or classmates.
---
Need More Information?
For Santa Cruz County contact Vai 831- 475-8501 ext. 142
For Monterey County contact Rachel (831) 645-4623
By email VideoContest@WaterSavingTips.org
---
Contest Sponsors
The Water Conservation Coalition of Santa Cruz County and The Monterey County Water Awareness Committee